Best Restaurants and Bars in Chamonix
Chamonix offers a wide range of excellent restaurants and bars ranging from simple good quality food, here some of our favourites ones:
LITTLE HIKE IN MOUNTAIN
Floria
As its name suggests, it's a famous spot for flowers, the chalet is surrounded by flowers. Homemade dishes with the Mont Blanc view. aproximately 1 hour hike.
Le Chapeau
30min walking from le Lavancher, this "buvette" is located near by the Mer de Glace glacier, yummy homemade food, you can even buy some fruit jam made by Chef Thierry, take a break in this warm place.
Cabane du Cerro
Simple menu but efficient in a place full of charm, just 20min walk from tunnel du mont blanc road.
Tête de la fontaine
With a high overview of Servoz Valley, this place is perfect for a last sunset and homemade dishes from a local Chef Basile. Around 15min by walk.
Café Comptoir
(also take away)
Rarely do you come across a female chef these days – and what a shame ! Nathalie's femininity comes through in a blend of local produce with innovative and modern twists to put some of the most stylish dishes on your table, with a super warm welcome from Thierry in a setting that is pure mountain and steeped in history and well being.
Crèmerie du Glacier
This place is amazing especially in Winter when a 20 min walk in the forest and a sledge ride down adds up to a perfect evening. Small, simple, cosy and delicious but only for cheese lovers! The Farcon and Eggs Mimi are not to be missed!
Always fully booked so let us know early!

La Cascade du Dard
After just a 10 min walking from the parking of la buvette" on the road to tunnel du mont blanc, into a forest you'll enjoy the local food and the waterfall.
La Cascade de Berard
Known as a "buvette", 15 minutes walking from Le Buet's parking lot, this little corner of paradise will only serve you fresh and homemade products. Enjoy this amazing waterfall !
Loriaz
Warning; homemade dishes only ! After hours of walking you're gonna love the terrace with panoramic view.
---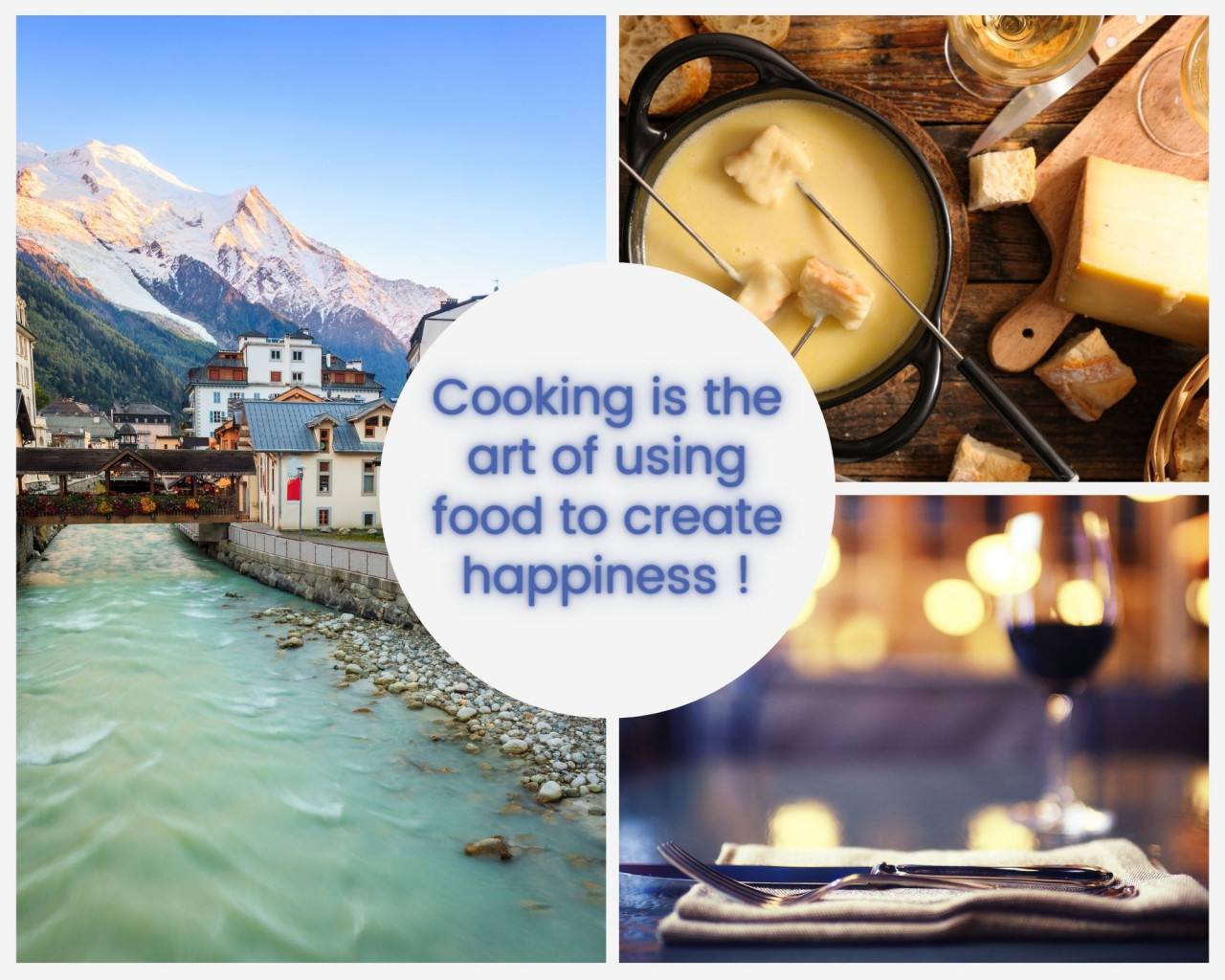 With your childrens or friends for a warm & cool atmosphere :
L'Index
If you like local products and you're a music fan, you're in the right place! During the summer season, you will find many shows with local and international artists. Program on : www.index-chamonix.com
RockyPop (also take away)
Ideal restaurant for family ! Menu is composed of pizzas, burgers and french cuisine ! There is something for everyone !
La Petite Cuisine La Folie Douce
La Petite Cuisine offers a high variety of meals, the menu is elaborated with local producers, ideal for family or a group of friends, if you're going for dinner you will be surprised by their live show (Folie Douce's specialty), which is breathtaking !
Moö
A lively fun place that my kids love, great atmosphere, burgers, sweet potatoes fries all served with a smile.
JOIA
(also take away)
These pizzas will blow your mind, all made with fresh products and napoli tradition. Do not forget to taste the Brunch on Sunday!
The Jekyll
(also take away)
Looking for a pub atmosphere ? You will love it ! Get a table, have a drink and a burger and let's enjoy it !
Solerey
Gem which is at Les Houches, this pub is a super place to spend an evening, staff is lovely. Don't hesitate to have a look at the brewery, the smoked slow cooked meat is marvelous !
La Calèche
A lovely large traditional and authentique style restaurant. La Calèche is one of the oldest and most beautiful (book the mezzanine or ground floor only). A vast range of local dishes from Fondue, Raclette, Roblechonade and Pierrade with simpler and more classic dishes also available.
IN TOWN
Rose du Pont
An emblematic house of Chamonix, all pink facing the Mont Blanc. A warm café-restaurant to chat, snack, contemplate, dream! Lounge, theater or balcony atmosphere to enjoy a varied cuisine.
Malabar Princess
The cheese bar restaurant serving the best fondue in Chamonix and with more than 1500 wine references. All the ingredients for a great time!
Les Canailles
Friendly « Bouchon lyonnais" with great quality ingredients and good wine. It's a cosy place, very nice for a dinner with friends. Better book before going.
Maison Carrier
"Characteristic, welcoming farmstead in the heart of the swish Hameau Albert 1er establishment. Traditional, slow - cooked dishes like pike quenelles and regional produce (black pudding). Generous, noble and flavoursome, full of the heart - warming taste of home cooking and farm ingredients!" - MICHELIN Guide
Le Chaudron
Ideal for regional specialities, especially the fondue, very typic mountain / chalet ambiance.
Mumma
Unmissable experience to have ! This restaurant full of life offers you super tasty flavour combinations in a "summer late night" atmosphere, this place has been designed to share and enjoy. The menu will surprise you and seem a little bit crazy but this is the concept so do not hesitate, you won't regret.
Yumidori
Concept-store of Japanese-inspired cuisine by Jeremie Seguda.
On the spot or to take away, the best sushis of Chamonix with quality products.
Tanpopo
Best fresh ramen ever, handmade by a japanese chef, came in to put a foot in Tokyo. The chef is offering you a large choice of ramen and curry, you better book before going because it's getting busy quickly over here.
Cosmiques
This restaurant takes place in a brand new hotel in town, the menu is elaborated with seasonal products. This friendly place is also offering gluten-free and vegan options !
For a Fancy or romantic night out :
Albert 1er
"This establishment, founded in 1903, is now in the (talented) hands of Perrine Carrier. Her Savoie-influenced cuisine draws on produce from the region (Arctic char and whitefish from Lake Geneva, snails from the Mont Blanc region etc) and is enhanced by herbs from the aromatic garden (oxalis, lovage, lemon thyme, savory etc). To be accompanied by one of the 19 000 bottles from the wine cellar." - MICHELIN Guide
Rosebud
In the edge of the forest, away from the city, it's a perfect romantic place with gastronomic food.
Cap Horn
Ideal for special occasions or a romantic dinner, with a quiet and calm atmosphere, you can order fresh sushi made by a japanese chef or oysters followed by a duck breast. The menu is very creative and modern.
Matafan
"Whether in the inviting dining room (lovely open fire in the centre) or at the outside tables facing the large swimming pool, the food goes down a treat! The menu, which is quite short, evolves with the seasons and has a few Italian influences; friendly service." - MICHELIN Guide
Le Carroussel
From gastronomy to lively evenings, come and discover an extraordinary atmosphere and a magnificent setting suitable for both large groups and romantic dinners. Between the Alps and the ocean, an inventive cuisine with international influences.
---
STREET FOOD
Cham Street Food
(also take away)
Here you can get paninis, salads, cookies ("besties" in town) for a small price, all homemade with heart, don't hesitate to order a coffee as well we promise you a real italian coffee. The Owners are lovely and the service is quick.
Cool Cat's
(also take away)
Tastier hot dogs in town with vegetarian options, quick service guarantee and of course this is a cool place to go, there is a nice cosy terrace to stay.
Poco Loco
(also take away)
From Chamonix to Bali, this small restaurant is the place to be if you wanna have a great burger made with fresh products. They have a tiny cosy room upstairs where you can take a seat next to a stranger to enjoy a burger together, the ambiance is very similar to the refuge's one. The menu offers a large variety of burgers and a lot of vegetarian option, don't hesitate to go there !
Index Bus
(also take away)
The owners brought this big typical red bus straight from London, and transformed it into a food-truck. In summer or winter you could taste burgers, pizza mountain dishes all homemade. They make it a point of honor that each food comes from our region, such as bread, meat, fish, or even chocolate that comes from Chamonix !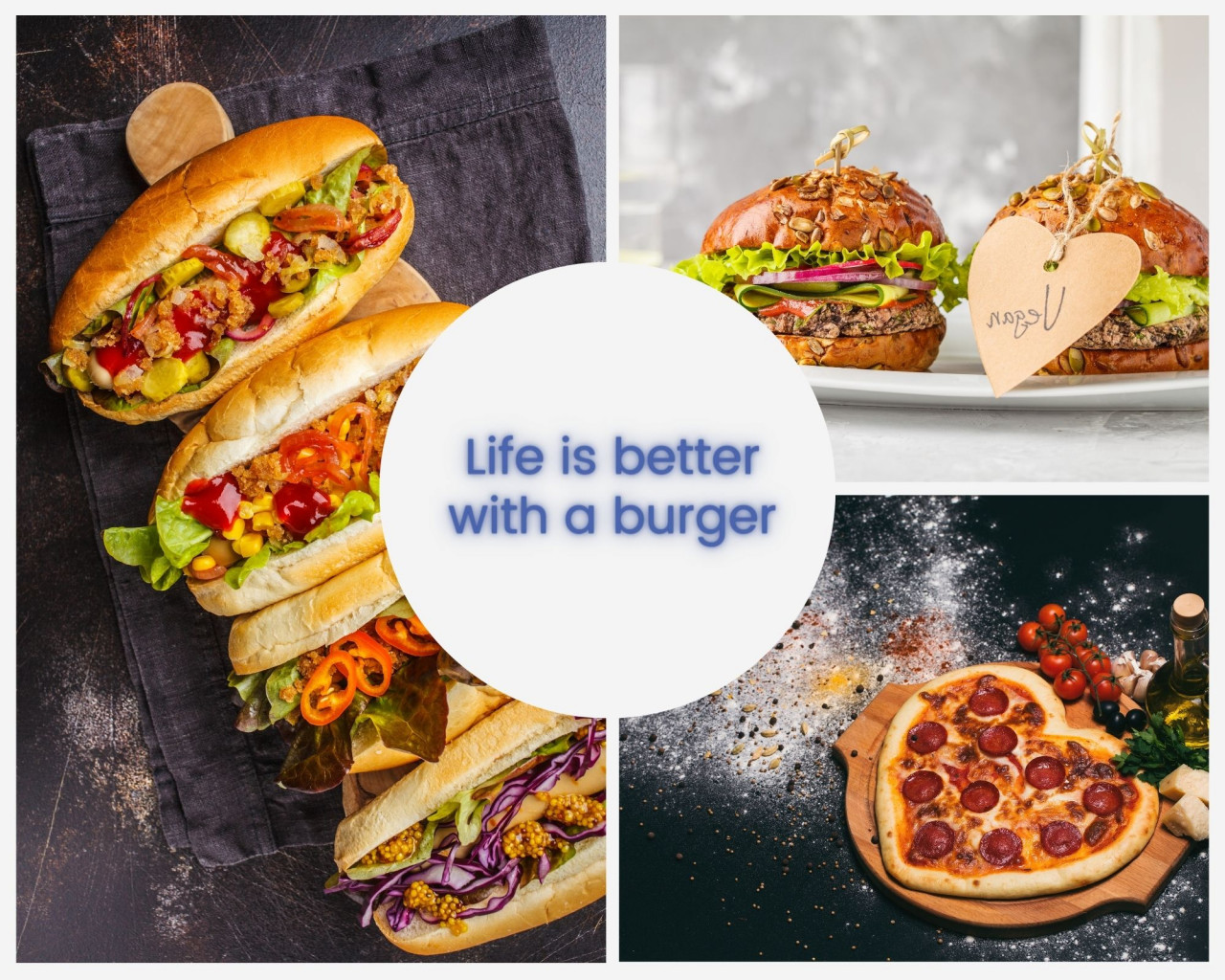 Sesame
This new restaurant offers healthy organic Mediterranean cuisine in a cosy ambiance. Their point is your health and happiness by serving tasteful dishes from breakfast to dinner !
Little Boxes
(also take away)
Cool place to have a nice pizza or a burger, take away or on spot.
---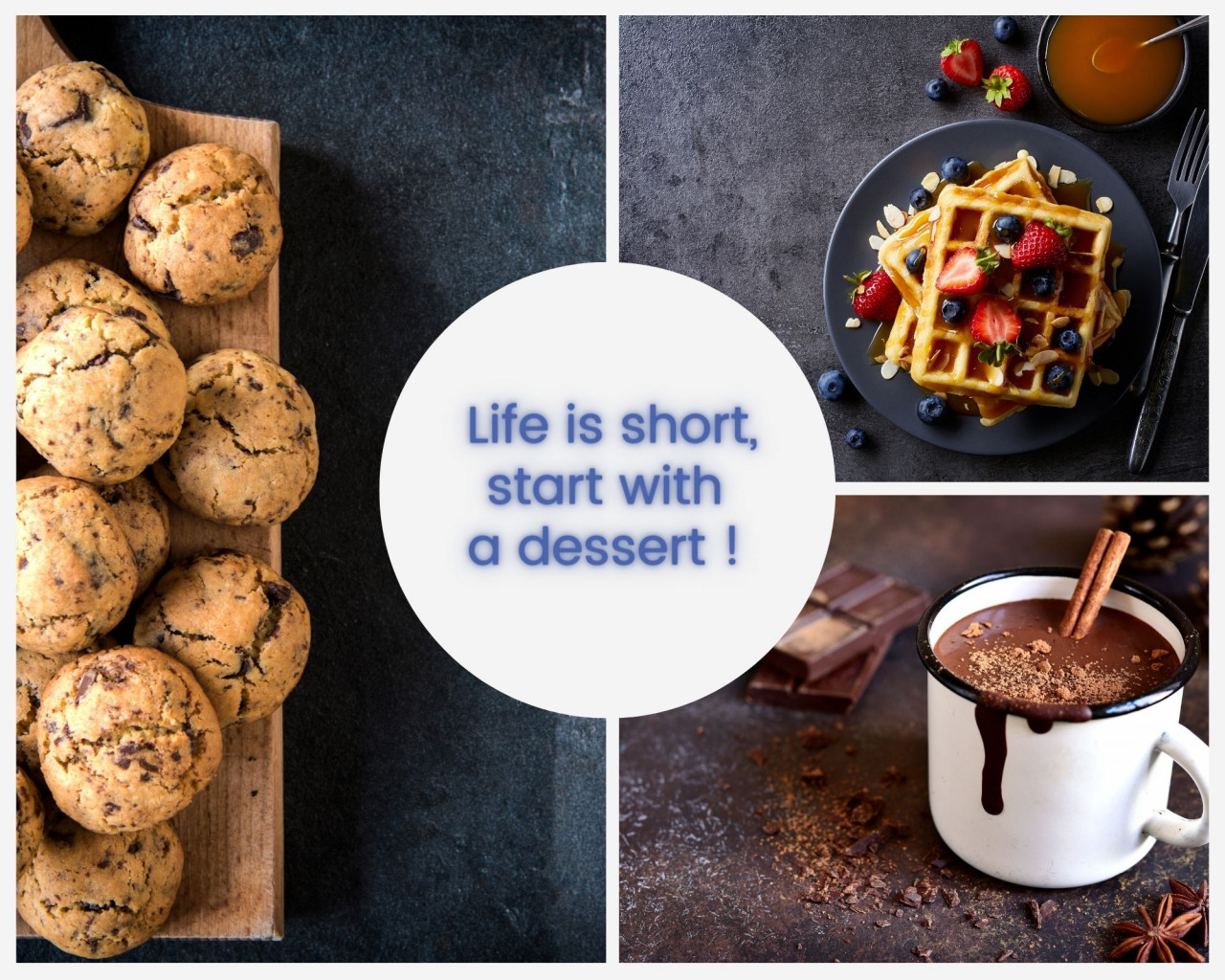 YUMMY GLUTONNERY
Côté Macaron by Richard
Creative and modern flavours of pastries and macarons. It all tastes as good as it looks (you must try the scones ! These are amazing !), and you can sit on the terrace, enjoy a nice cup of organic tea with a macaron.
Moody Café
Born in 2014, this is the place to be for a delicious coffee and an amazing cake cooked with love. Coffee roasted in Chamonix-Mont-Blanc.
Tête à Thé
(also take away)
It's a cozy place for a Tea time and homemade salty and sweet organic dishes.
Gaufres Chamonix
(only take away)
Come and warm up your heart with the most delicious waffle you ever had before !
Shoukâ
New brand in Chamonix, the first chocolate roaster but also coffee roaster, you will discover a wide range of flavors, to taste on the spot or to take away.
L'Alpain
THE famous bakery place, all the local people used to go to this place to take away some food before a mountain hike.
L'Oustalet
The secret spot! Discover a magnificent garden in the heart of Chamonix, you will taste a wide choice of homemade blinis, salty or sweety, and some delicious pastries.
Café des Aiguilles
Do you like art? Do you like good food? Then this is the place for you. The gallery exhibits artists from the region, paintings, sculptures or even jewelry. All the dishes are homemade and seasonal
---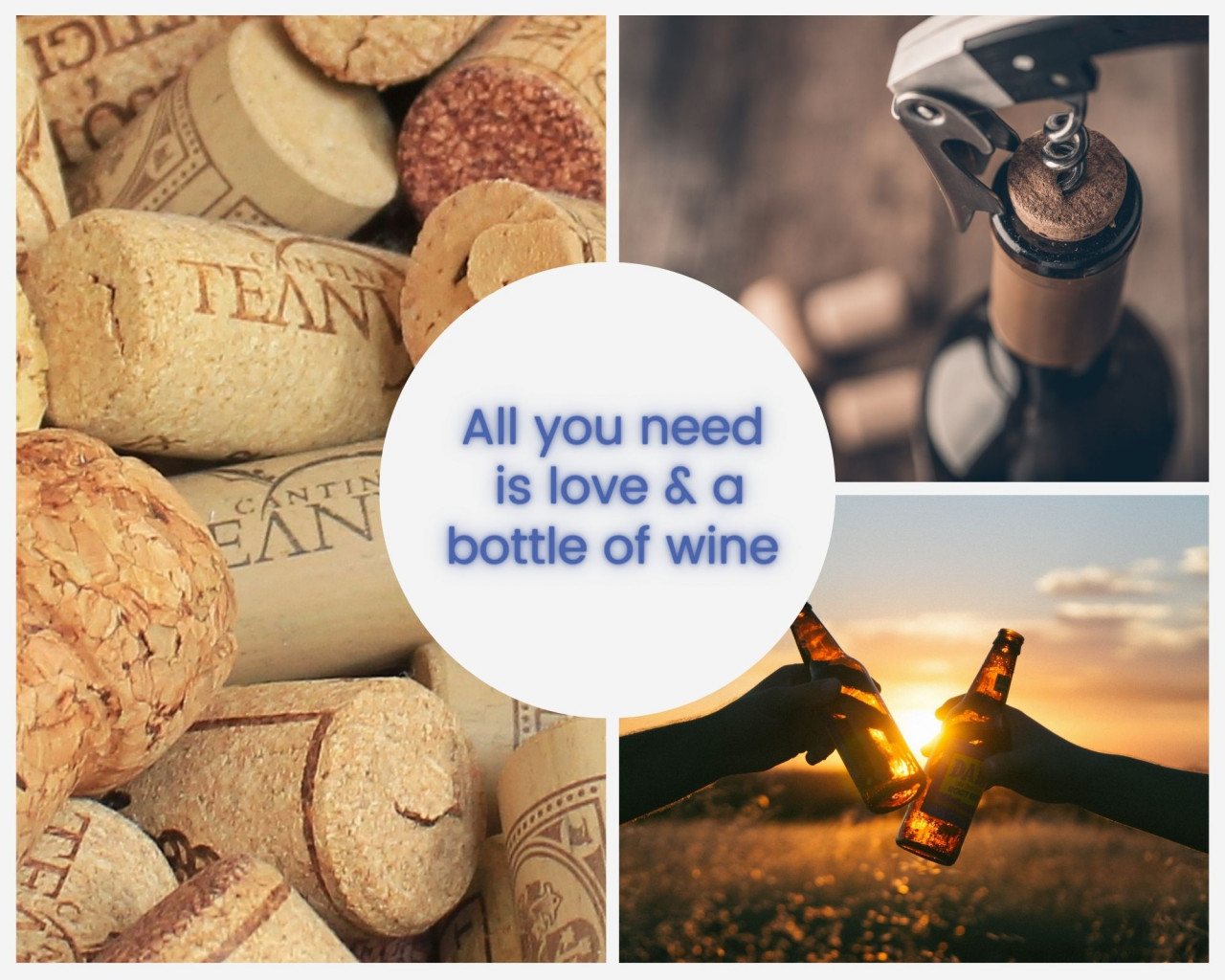 Beer O'Clock
If beer is your favorite drink you have to go to this bar, you will discover a wide choice and you can even make your own pint, beware of the foam!
Les Caves
Chamonix's known to be a relaxing place but if you want something more fancy go there. Enjoy a good cocktail with some sushis and a few pats on a dance floor, don't forget to give a kiss in the lovers' cave !
LET'S HAVE A DRINK !
L'Alibi
Located in the center of Chamonix, in a trendy atmosphere, taste some delicious cocktails with tapas. You can even enjoy a little concert some evenings !
Chambre 9
Recommended during the night time for those who want to get WIIIILD and have drinks with random people ! And during the day you can eat some typical swedish dishes on the terrasse.
MBC
Ideal to get a beer and a huge burger after a hockey game !
Le Janssen La Folie Douce
The place to be if you wanna have a nice cocktail while contemplating the beautiful landscape.
Vin sur Vin
A spot where you can taste a wide choice of wines guided by professionals but also some local products. On request, some days you can even have dinner with a Chef there.
We remain at your disposal throughout your stay to help you to organize, do not hesitate to contact our concierge service info@ten80holidays.com
Free Chamonix Tips Map
Subscribe to our newsletter and get the Ten80 bespoke Google Maps of Chamonix into your inbox, featuring all our favourite hangouts.
CONTACT US
We are here to help you make your choice...