Best things to do in Chamonix
From traditional sports to the extreme, or simply the best spots where to sit and contemplate life… Chamonix has something for everyone of all ages to enjoy! Here are some of the best activities to do in the Valley.
In Summer...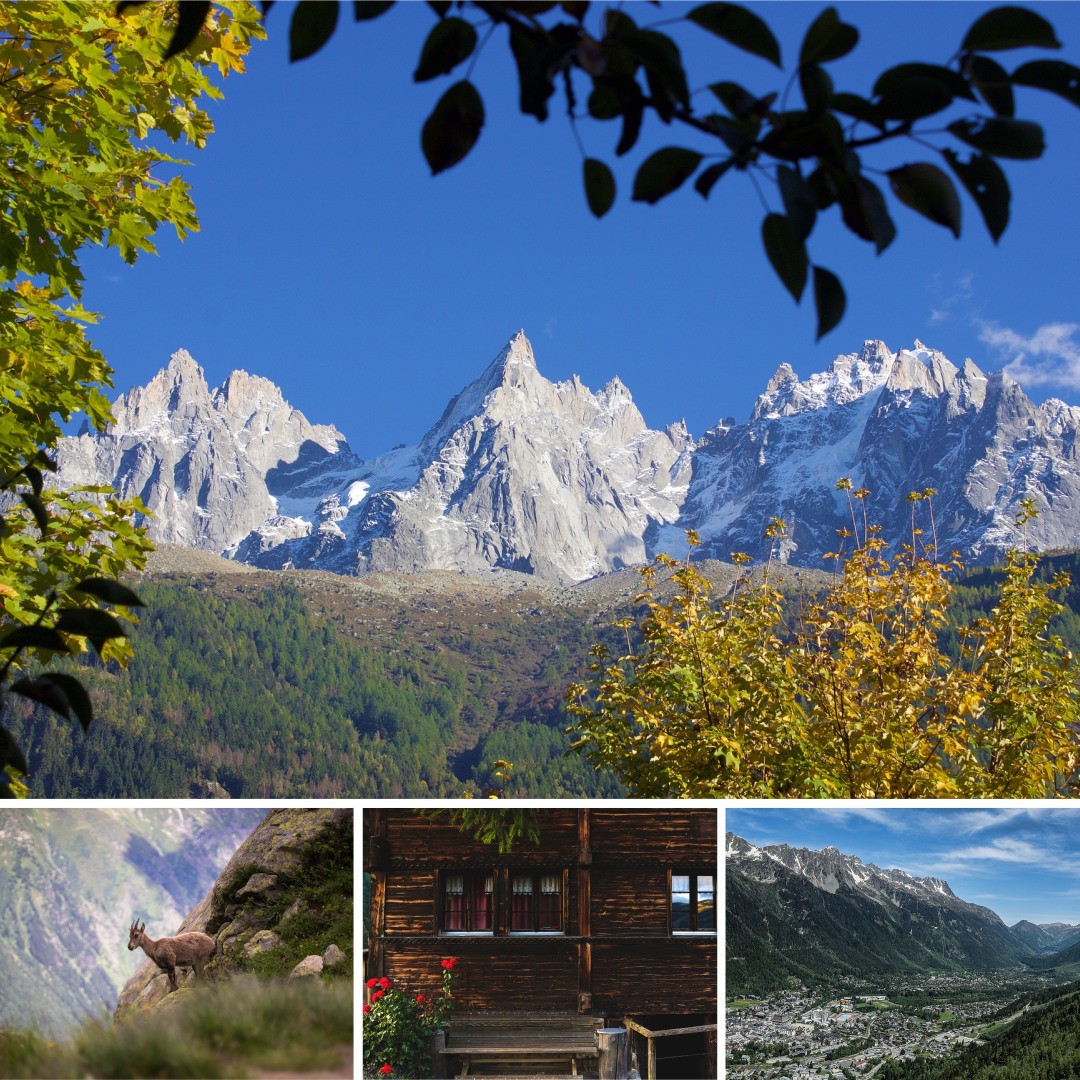 White water sports
If you love fresh water and excitement, then this must be tried
Varied ways of going downstream from laughter and fun in eight-man rafts (great for kids) to the adrenalin fuelled excitement of hydro speed sledges The L'arve river is not the hardest or the fastest in the world but snaking all the way down the valley from Chamonix it is a great river to be enjoyed by all.
Golf
My favourite place – A lovely Trent Jones course using the natural terrain to its advantage – no matter how focused you are there are moments at the end of your swing when you forget about the ball and are captivated by the views… The 19th isn't bad either!
Tennis
There are two great clubs in the valley – The first in the centre of Chamonix has 2 (soon to be 4) covered courts for all year and 12+ Summer clay courts. The second in in les Houches next to the lakes and is a lovely small club with 4 all-weather courts. Both have lessons available.
Lovely walks
There are over 350 km of maintained walking paths with over 170 different routes of varying difficulties. In the base of the valley, at altitude, following rivers and round lakes the Panorama is dramatic and unforgettable.
Not to be missed: The Lac Blanc
Located at 2 352m in the Natural reserve of the Aiguilles Rouges, the Lac Blanc is a stunning natural mountain lake, often with patches of snow lingering, the contrast of turquoise water, tough granite and soft snow framed by the unique view of the Massif du Mont Blanc is one of the most striking places to visit. Less than 1.5 hour walk from the top of the Flegere Index lift.
Climbing – Human nature
The solid granite rock makes Chamonix the centre of climbing from all over the world. From big boulders sitting at the bottom of the valley and hidden in forests, to accessible and picturesque learning walls and ultimately on to sheer and very technical faces, there is something for everyone here with kids' classes starting at the age of 5 and plenty of easy routes to learn on this is a sport for all ages and levels.
Our favourite is the Gaillands wall with 20 plus routes ranging from the very easy to the challenging. Only 2km from the centre of Chamonix it is just a beautiful spot with 2 lakes and superb views os the Glacier de Bossons and Mont Blanc – We love this area because you can go as a group and everyone can be together but do their own thing as well.
New to Test ! The Via Ferrata de Flégère, in a unique spot, it's a high mountain climbing experience in complete safety. We recommend that you take a guide if this's the first time. You can either access it by hiking from les Praz for a good warm-up of about 2 hours of ascent, or otherwise from the gondola la Flégère about 20min ascent.
Family outings
Merlet - I am not a huge fan of animal parks, but this one is lovely Merlet hosts all the mountain species and more, in a natural setting with exceptional views. Chamois, bouquetins (the ones with the big curled horns), marmottes and more.
The Gorges de la Diosaz, A stunning walk and adventure on a sweltering day with beautiful waterfalls carved out of the mountain.
Chamonix adventure park Bringing together a number of very different rides and activities including the mountain Luge roller coaster and lots more for the kids
Gaillands – Adventure in the trees – The best Acrobranching park in the Valley with three levels beginner for the young ones, intermediate for everyone and expert for the really brave – finishing with a great zipwire across the lake!

Horse riding in the valley
Discover the valley in a completely unique way to discover the valley. The Centre Equestre du Mont Blanc offers different rides for all levels and timescales from 1 hour up to a several days. Lessons in an excellent location with stunning views also available.
You can also have some fun on a donky ride.
Bike riding
Chamonix is a paradise for bike riding from leisurely rides along the river to psycho downhill tracks. The principal areas are Le Balme with rolling hills and varied difficulty levels at the very end of the valley and the Les Houches Prarion lift with runs across open fields, through dense forests and prepared routes… this area is great fun! You can also rent eletric bike.
Paragliding
This just has to be done – Instructors will take you on a leisurely 'Rolls Royce' flight or get in a Ferrari and go nuts! Again, amazing scenery and a different perspective from anything else when flying out from the Brevant or Aiguille du midi take off areas – Unforgettable!
In Winter...
The mountains and they ways that they are enjoyed is changing.
More and more of our guests are leaving behind the 08.00-17.00 every day skiing idea come rain or sun…and choosing variety for their stay here depending on weather and snow conditions – Here are some ideas that are really worth considering:
Snow shoes
This is not just for when you can no longer ski… but a wonderful wayy to access the beauty of nature hugged by Winter. Also, a lovely way for groups of different ages to all enjoy the mountains and meet up at altitude. Guided days also available.
Cross country skiing
The valley has over 50 km of prepared pistes for Nordic skiing split between the areas of Chamonix (next to town) les Houches (at the top of the hill and maybe the most beautiful), Argentière and Vallorcine.
Some great routes:
- Les Granges Vallorcine
- Les Tines – Chamonix
- Col de Voza – Les Houches
- Circuit du Golf – Chamonix
- Circuit Bois du Bouchet
Speedriding
This is a relatively new sport that is slowly becoming democratised. Not for the faint hearted and a proficient level of ski is needed but it is a lot of fun mixing skiing with a light and manoeuvrable kite that allows you to play with the landscape and make great jumps with soft landings.…
Ski joëring
Horses and skiing mixed – This sport is just amazing. You get pulled along prepared tracks on your skis. Can be done at walking speed for a relaxed experience or at full galop for some excitement. Possible from 6 years old with a proficient level of ski and fitness needed.
Dog sledging
One of the most popular of activities and needs to be reserved well in advance.
A fantastic experience in stunning spots. The power of the dogs, the skill of the steering, the crunch of the snow all adds up to an amazing experience that can be shared with the whole family. Different options available from quick baptism courses to half, and full days and the best of all is on a starlit evening with the Musher!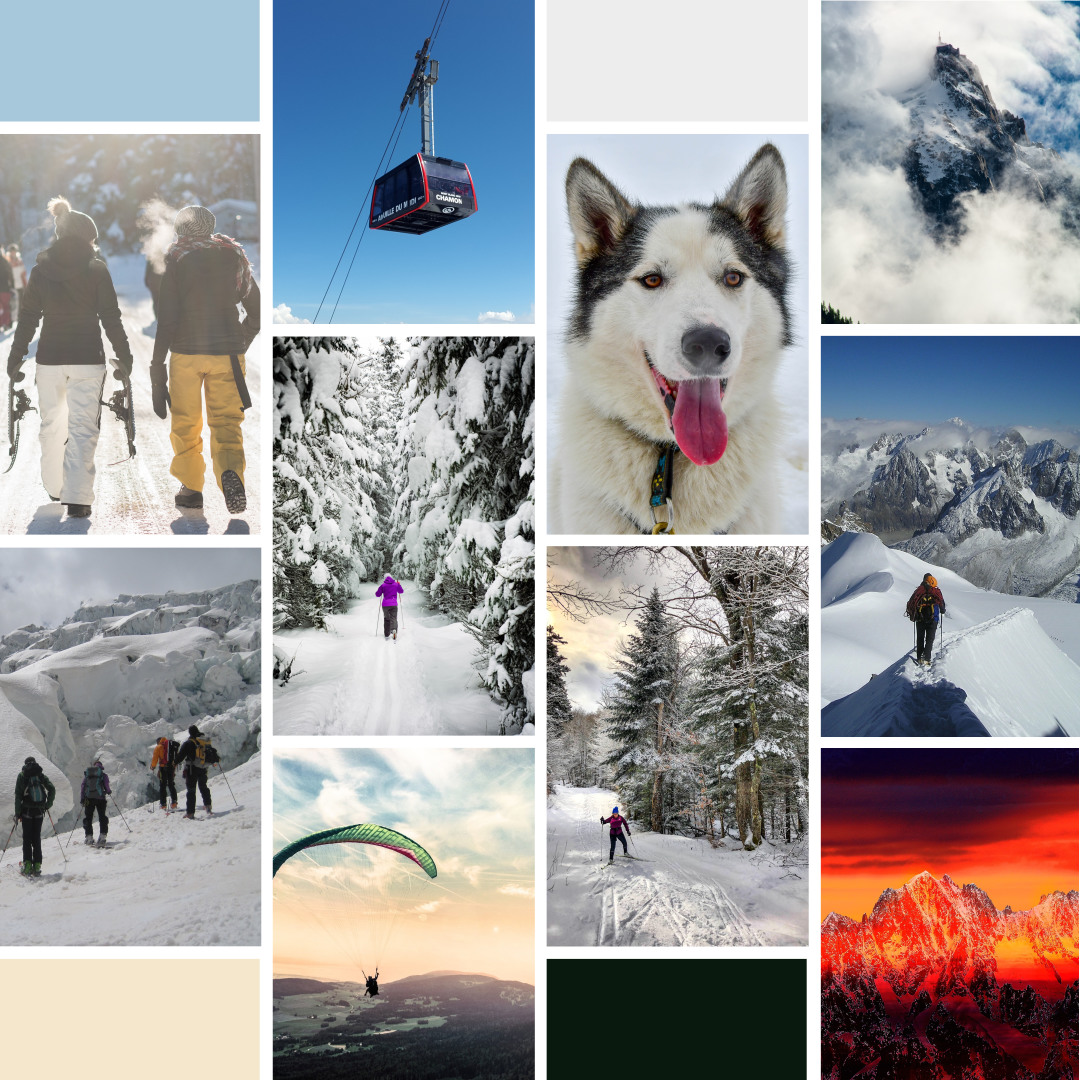 There is also: Centre sportif Richard Bozon (The outside pool is closed this summer 2021)
This is the Tennis club already mentioned but also has two squash courts a great indoor (Summer only) and outdoor pool with slides and separate are for kids and babies, sauna, hammam and Jacuzzi and a fully equipped gym, …
There are many courses available apart from the obvious, there is also l'aquagym and other fitness classes, indoor climbing, yoga and more
We are at your disposal throughout your stay to help you to organize, do not hesitate to contact our concierge service info@ten80holidays.com
Free Chamonix Tips Map
Subscribe to our newsletter and get the Ten80 bespoke Google Maps of Chamonix into your inbox, featuring all our favourite hangouts.
CONTACT US
We are here to help you make your choice...